Looking for Baltimore Attorneys? Do you want the best legal services from lawyers that will return your phone calls and answers your questions in a timely manner? The Baltimore attorneys at the Law Offices of G. Randolph Rice, Jr., LLC, are here to help you with all of your legal needs, including:
Personal Injury / Injury Attorneys

Car Accidents /Auto Accidents / Car Wrecks
Truck Accidents / 18-Wheeler Accidents / Trucking Accidents
Pedestrian Accidents
Bicycle Accidents

DUI / DWI / BUI defense
Traffic Tickets / Violations
Medical Malpractice
Family Law
Wills & Estates
Baltimore Criminal Defense Attorneys
Baltimore Maryland is one of the busiest jurisdictions in the country for criminal cases.  They charge thousands of people a year, many ending in dismissals or not guilty findings.  If you've been charged with a crime in Baltimore, Maryland, then you will want the best possible defense in an unstable environment. The criminal defense lawyers with Rice Law LLC are experienced in defending the rights of their clients in Baltimore, Md.  Attorney Randolph Rice is a former Assistant State's Attorney, recognized by Super Lawyers as a Maryland Rising Star, Avvo 10 out of 10 Superb ranked and a Lead Counsel in Criminal Defense. That should make you comfortable knowing that you have so much experience fighting for you in the Courtroom.
Personal Injury Attorneys in Baltimore Maryland
Injury happens, and when it is the result of another person's negligence, then you have the right to seek compensation from that person.  Whether you've been hurt in an auto accident, truck accident, motorcycle accident, pedestrian or bicycle accident, you deserve a lawyer that will fight for your rights.  The injury lawyers with Randolph Rice will make sure you receive the compensation you deserve from the responsible party. Don't wait, call us today to discuss your claim and what you need to do next to ensure you recover physically and financially from the accident.
If you've been hurt, call the office today 410.288.2900 or email us for immediate legal help.
DUI / DWI / BWI Defense Attorneys Baltimore Md.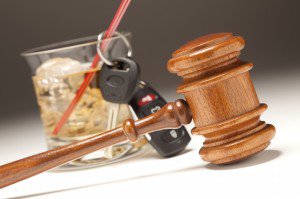 Drunk driving has been in the rise in the United States and the laws in Maryland have only gotten tougher. With so many bars and restaurants in Baltimore, Md., it is a common occurrence that people get behind the wheel after a few too many.  It's not illegal to drink and drive in Maryland, but it is illegal to drink too much and drive. And if that happens and you are unfortunate enough to be caught, then you want a lawyer that will look for the loopholes in the State's case.  You want a lawyer that will prepare your case for trial and prepare you for the court date.  We have handled thousands of DUI, DWI, and BUI (boating under the influence) cases in and around Baltimore, let our experience go to work for you.
Traffic Ticket and Traffic Violations Lawyers Baltimore Maryland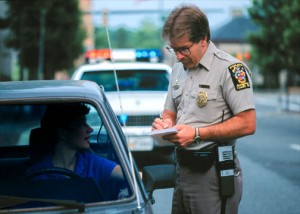 Traffic tickets can range from speeding or stop sign violation to driving while suspended or driving without a license.  If you are stopped and ticketed by the police, then you need the guidance of a traffic ticket attorney in Baltimore, Md.  Traffic tickets aren't as simple as paying the ticket and going on your way. There are collateral consequences that may present themselves from the MVA. Not all traffic tickets can result in a fine.  There are a number of violations in Maryland that carry the potential for jail time including, driving while suspended, driving while revoked, driving while canceled and driving while refused.  You can also face jail time for driving without a license or driving without insurance. Count on the lawyers with Randolph Rice to protect your freedom and your driving privilege in Maryland.
Baltimore Medical Malpractice Attorneys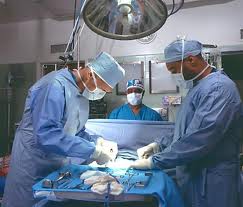 Medical mistakes happen, and with so many hospitals and doctors in Baltimore, the likelihood of a mistake is high. If you've been injured from a mistake at Johns Hopkins, University of Maryland Medical Center, Mercy Medical Center, Medstar Union Memorial Hospital, University of Maryland St. Joseph Medical Center, MedStar Good Samaritan Hospital, Greater Baltimore Medical Center, Sinai Hospital Baltimore, Frank Square Medical Center, or any of of the other facilities, then call us today 410.288.2900!
Wills & Estates Attorney Baltimore Md.
Planning for the future can be difficult because no one wants to think about death.  Or, when a loved on dies and you have to deal with the administrative aspect of their death, that is the last worry you want.  That's why you need a lawyer that has the compassion to handle the estate of your loved one.  Don't wait until it's too late, have your wills and life planning documents drafted today. Call the office to schedule a meeting to discuss how we can help, and put yourself at ease that your family will be taken care of if you pass.