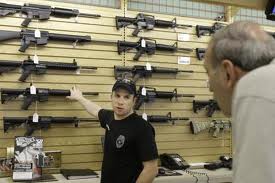 Gun charges are taken extremely seriously since Maryland firearms laws are very strict. Carrying a handgun is a crime that will get you mandatory jail time if you are found guilty.
Carrying a handgun in Maryland without a permit to carry is punishable by a minimum of 30 days in jail, and up to 3 years. Even if you have a permit in another state, it is not considered valid in Maryland.
It is a crime to carry any gun, rifle or firearm with the intent of committing a crime or injuring or harming another person. Intent can be a very subjective condition, so if you are arrested for any reason and happen to be in legal possession of a firearm, you can be charged with this.
Don't Go to Court Alone. A criminal conviction can affect the rest of your life. You could spend years in jail, pay fines, Court costs and regret not having a professional attorney advising you on the best decisions in your criminal case. Call Attorney Randolph Rice at (410) 694-7291 to schedule a FREE criminal defense consultation. We have years of experience and we can put that knowledge to work in your criminal case.